Armstrong Clark Stain Samples
Here is how our sample program works:
Pick as many colors as you would like by placing a check next to each then click "Add to Cart". Color swatches at bottom of the page.
Samples are N/C but we charge $10 each to cover our shipping costs.
Once you decide to purchase a stain from our site, you can use the money you spent towards the purchase of a 5 Gallon Pail of Stain!
Maximum $15 discount per customer/household. Instructions on how to get a credit will be included with your samples.
*Sample program cannot be combined with any promotional discount coupons!

How To Claim Sample Credit
Enter your sample order number into the "Comment Area" during checkout. The sample credit will be issued after the order for the 5-gallon pail is placed. Typically the next business day and will post to your Credit card or Pay Pal account within 3-8 business days.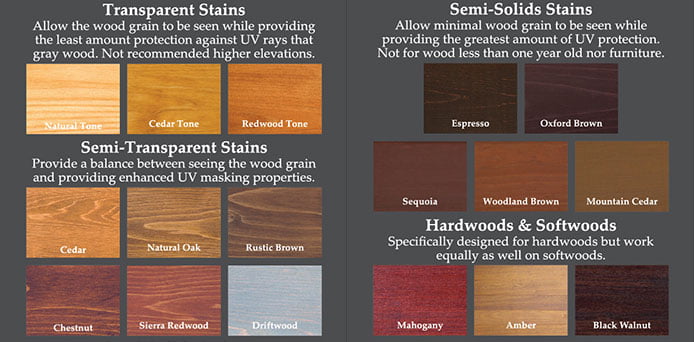 Available Armstrong Clark Wood Stain Color Samples
Transparent Cedar Tone, Transparent Natural Tone, Transparent Redwood Tone, Amber, Mahogany, Semi-Trans Black Walnut, Semi-Trans Cedar, Semi-Trans Chestnut, Semi-Trans Driftwood Gray, Semi-Trans Natural Oak, Semi-Trans Rustic Brown, Semi-Trans Sierra Redwood, Semi-Solid Espresso, Semi-Solid Mtn. Cedar, Semi-Solid Oxford, Semi-Solid Sequoia, Semi-Solid Woodland Brown